Therapist vs Psychologist: What's the Difference?
When you're searching for a mental health professional, you might find that the terms therapist and psychologist are often used interchangeably. You'll probably also see these practitioners referred to as counselors, social workers, psychiatrists, psychotherapists, or even clinicians. You might be able to write off these differences to semantics when you're casually discussing the topic of mental health conditions and the people who treat them. However, when it comes time to make an appointment for your own therapy needs, it's essential first to understand which type of professional practice is right for you.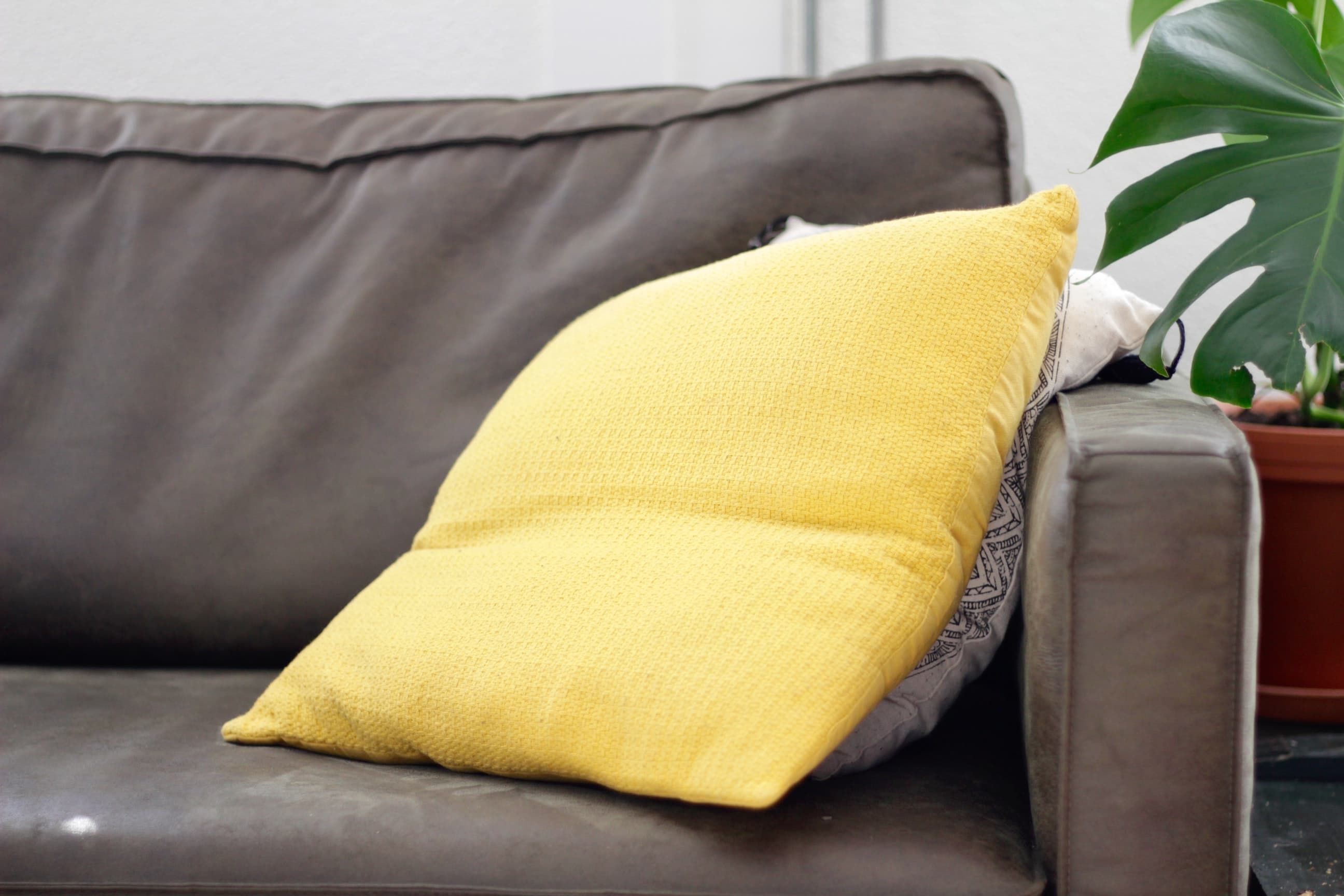 The Similarities
On the most basic level, both therapists and psychologists work with you to improve your emotional and mental health. Both types of mental health professionals will have a vast knowledge of principles and mental processes, and as a general rule, should be able to provide a diagnosis of your specific issues. Both will serve as active listeners while also meeting with you regularly to provide personalized guidance and treatment plans to help you understand and overcome your mental, emotional, and behavioral struggles.
Neither a therapist nor a psychologist can prescribe medication to patients in most states. Within the mental health profession, usually, only psychiatrists, mental health nurse practitioners, and medical doctors are authorized to write medication prescriptions. Lastly, both therapists and psychologists should hold a current license and be in good standing with your state board or regulatory body. To become licensed, therapists and psychologists are required to complete several thousand hours of training as an intern or associate.
These mental health professionals are not only bound by state and federal law to respect your rights to confidentiality and privacy. They are also bound by their profession to meet quality standards, abide by a code of ethics, and exhibit a level of moral values.
---
Ready for an appointment?
---
The Occupations by Definition
The American Psychological Association (APA) Dictionary of Psychology defines the occupation of therapist as "an individual who has been trained in and practices one or more types of therapy to treat mental or physical disorders or diseases. In the context of mental health, the term is often used synonymously with psychotherapist. 
The APA defines a psychologist as a social scientist who "is professionally trained in one or more branches or subfields of psychology." The U.S. Bureau of Labor Statistics indicates there are more than 181,000 psychologists in the United States, with an additional 26,000 expected to join this fast-growing occupation by 2028.
The term therapist serves as an umbrella term for all professions within the area of psychotherapy, meaning that all psychologists can be referred to as therapists. However, all therapists are not psychologists.
To become a psychologist, psychology students complete an appropriate undergraduate degree, earn a master's degree in the field, and go on to obtain a doctoral degree in philosophy (Ph.D.), psychology (Psy.D.), or education (Ed.D.). These additional five or so years of college coursework and the completion of a dissertation also earn psychologists the title of "Doctor."
Psychologists' Specialties
There are several different broad specialties within the field of psychology. Some psychologists choose to work in research settings, corporations, or as professors in graduate or doctoral programs. These branches of the occupation are vital to the advancement of the field of psychology and the ongoing study of mental illness. While some of these individuals may be qualified to work as therapists, they usually don't offer any patient care. 
School psychologists
School psychologists work primarily within a primary school, high school, or college/university setting. While the term school counselor usually refers to the staff member who helps students determine and achieve their academic goals and provides career counseling, a school psychologist serves the mental health needs of the students. They may counsel adolescents on anything from disruptive behavioral issues to relationship problems. They could diagnose significant emotional and mental health disorders like anxiety disorder, depression, and attention deficit hyperactivity disorder (ADHD). Also, school psychologists work with families, teachers, administration, and staff to create and promote positive changes within the school's culture and environment. 
Counseling Psychologists
Counseling psychologists work directly with patients within a professional psychological services group, mental health clinic, or private practice. While they provide diagnoses of mental disorders and emotional problems, they tend to focus less on the categorization of mental disorders. Instead, they focus more on helping people adjust to difficult life transitions by leveraging their strengths and understanding the role of prejudice and other societal pressure as it relates to their struggles. Counseling Psychology is the branch of psychology that studies the effectiveness of psychotherapy and how to make it work even better. They generally provide therapy in solo practices and group practices, and offer individual therapy, couples therapy, and family counseling. 
Clinical Psychologists
 Unlike counseling psychologists, whose therapy focuses more heavily on the process and outcomes of psychotherapy, clinical psychologists tend to specialize in providing diagnoses and developing highly specific treatments for a given diagnosis. Although an oversimplification, clinical psychologists tend to work with patients with more severe mental illnesses and psychopathological disorders, including psychosis, schizophrenia, and bipolar disorder. Many clinical psychology professionals work within a hospital environment, although others work in mental health services groups or in private practice.
Other Psychology Specialties
There are still other specialties psychologists may pursue, including child psychology, industrial or organizational psychology, or developmental psychology, to name a few. One discipline that has received a lot of attention in the media is forensic psychology. A forensic psychologist works within or aids law enforcement and the legal system. They may work within prisons, serve as expert witnesses at trials, or even provide insight into mental processes and human behavior as a criminal profiler.
---
Ready for an appointment?
---
Therapists and Counselors
 Like psychologists, other therapists, such as mental health counselors may choose to specialize in a particular field of mental health care or work with a specific population. For example, some therapists specialize in substance abuse, while others become marriage counselors.
A licensed therapist will provide both diagnoses and personalized treatments in assisting their patients in uncovering, understanding, and overcoming their emotional disorders, mental health problems, and behavior disorders. Therapists will use different approaches to improve the well-being and daily life of a patient, but most offer psychotherapy, better known as talk therapy. 
Other Therapy Specialties
Some therapists hold other titles based on their specialization. These include licensed marriage and family therapists (LMFT) and licensed certified alcohol and drug abuse counselors (LCADC). Another specialty is social work. A licensed clinical social worker (LCSW) typically provides counseling services, but also offers case management and acts as an advocate for children, adults, and families in particular situations.
While some people may place the social occupation of life coach under the therapy umbrella, life coaches are not governed by any federal or state board and do not require licensing. At this time, there is also no widely accepted minimum educational requirement to become a life coach, although advanced degrees in life coaching or human services are available. Life coaches can help you with specific problems like setting long-range objectives for personal improvement, learning organizational skills, or setting specific goals for your career advancement. However, they are not qualified to diagnose or provide mental health care services.
Which is right for you?
Now that you've learned the significant differences in the education levels and various fields of therapists and psychologists, how do you choose the right person for your mental health issues? A great first step is to visit your primary care doctor to rule out any physical illness or conditions that might be affecting your mental health. 
When medical doctors recommend counseling or therapy with a mental health professional, they will provide a referral to the appropriate specialist, whether that's a therapist, psychologist, or psychiatrist. The field of psychology is a friendly non-competitive environment, and professionals are almost always willing to refer you to a colleague who is more qualified to provide the best solution for your particular needs. For example, therapists often work closely with psychiatrists and health care providers to create a treatment plan that includes both talk therapy and medication management.
If you're looking for a good therapist or professional counselor to help you make positive changes in your life, try to look beyond titles and baseline credentials. The most important aspect of a great therapeutic relationship is if you and your therapist are a good fit for one another. You want to feel comfortable with not only your therapists' years of experience and area of expertise, but also with his or her gender, sexual orientation, ethnicity, and office surroundings. Therapy is a highly individualized, personal service, and you want to be sure you're sharing your mental and emotional health concerns with the right therapist. 
There's no reason to wait!
The beginning of a new year is an ideal time to explore a unique, ongoing relationship with a great therapist in D.C. Even if you've not committed to any resolutions or set any long-term specific goals that could be supported by therapy, a great mental health counselor will help you discover what positive direction your life might go. Therapy Group of D.C. will help you to feel better, thrive, and recognize your strengths and potential.